Branding doesn't only contribute to a better brand image but, according to international brand appraisal firm 'Brand Finance', it also helps countries move forward. In their annual list they reveal the cream of the crop in country branding.
If you expected our original attraction 'Manneken Pis', Belgian chocolate and first-rate fries to catapult us to the top of the list, you might want to stop reading. Belgium made it to the top 20 of strongest brands, but only by the skin of her teeth. Our Dutch neighbours were considerably more successful. They landed the 6th spot, 14 positions higher than us. The first place went to Singapore, followed closely by Switzerland, which can now call itself a stronger brand than the U.S. But mighty America doesn't fall behind when it comes to which country is most valuable. A strong brand country bets on important factors that lead to growth while a valuable brand country has a leading economic position. In this second category, the U.S. was crowned the absolute king, followed by China and Germany.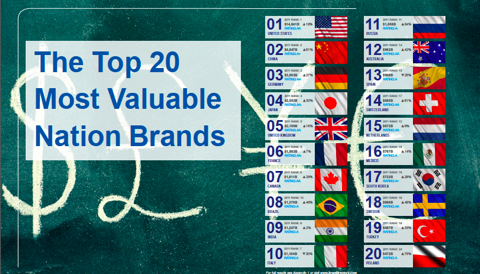 House brands
Why do brands work on their brand value? Well to put it quite simply: if Aldi's yogurt prices became higher than those of an A-list brand, no one would buy their yogurt anymore. But if Danone raised its prices most people would still remain faithful to their beloved brand. So what kind of high brand value can a country have?
'Brand Finance' shows that high brand value for a country contributes to 4 domains:
Attracting and stimulating national and international investments
Stimulating tourism
Promoting national products home and abroad
Attracting international talent and keeping home-grown talent in the country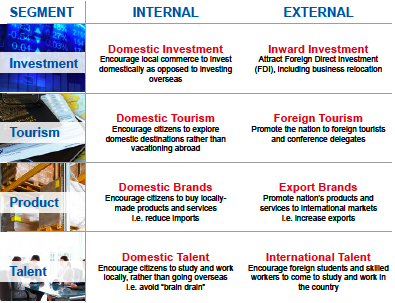 The American Dream?
It comes as no surprise that the United States are in both categories' top 3. From the get-go, America has positioned itself as a brand: the 'land of opportunity'. Owning a piece of American ground used to attract people in droves and the pursuit of the 'American Dream' has never ended. The U.S. feeds into this through campaigns and new media: think of the annual 'State of the Union', when the president reassures everyone that America is still a great place to live in. It's up to Obama now to be the brand manager who keeps the 'American Dream' alive.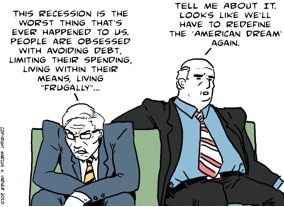 Miserable Fat Belgian Bastards
As a valuable brand, Belgium didn't make the top 20. Coming in 23rd, our Dutchie friends showed us up once more with their number 15 spot. But this also means Belgium and The Netherlands both went down 3 places since 2011. That Belgium's brand image isn't really up to par becomes unpleasantly clear after watching the clip below: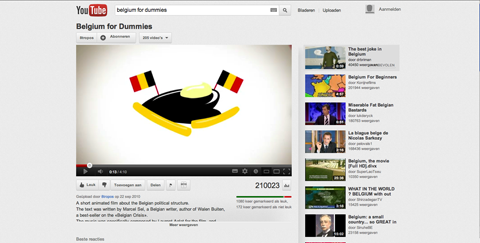 Films or TV series like "In Bruges", "The Hitchhiker's Guide to the Galaxy" and "Monty Python" happily drag our name through the mud. Quotes like "fucking Bruges" or "Miserable fat Belgian bastards" aren't exactly favourable endorsements. Belgium has really built up a reputation of being laughable and easy to ridicule. Not that we can blame anyone, given our history of political gaffes, but maybe it's time we stop letting everybody bully the Belgians and put some more effort into our country as a brand. Let's be a little less modest and start flaunting our assets. Because according to Brand Finance's reports, Belgium does have promise as a brand. All Belgium needs is some intensive brand building. Perhaps it's time we appoint a Minister of Brand Value?