We've been living in an 'Experience economy' for a couple of years now: an economy where the consumer's personal experiences and impressions are of great importance. Marketingwise, this just means that the consumer wants a product, and then some. They want products that tell a story. But how do you make such a story tangible?
Sensory brand
You build a brand or flagship store. In these stores an entire world is created around a single brand. A world that simply breathes the essence of a brand and allows the consumer to see, feel, smell and hear the brand. A brand universe that you can walk around in, kind of like a brand's living room.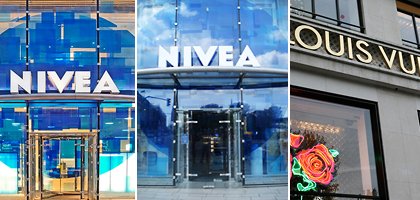 Brand stores
The brand store concept has become quite popular amongst big brands, and this is simple to explain. A lot of brands have noticed that the contact with their clients has been diminishing on all fronts. This has to do with decreasing above-the-line advertising, which creates a need for new moments of contact between the brand and consumer. There's also a retail side to the story. On one hand you have the tough battle to secure a spot on the store shelves. On the other hand there's an increase in web shops that offer brand products on the cheap, with no form of customer interaction. Looking at it that way, a brand store can really be a strong marketing tool for the brand to decide how to come across on the shop floor. Brands can communicate more effectively with their customers when their competitors are nowhere to be found. A brand can truly 'claim' their customers in that moment and this maximises the brand experience. A brand store can appeal to all of your senses. This form of brand exposure lingers longer in a consumer's mind than other moments of interactions and creates real brand ambassadors.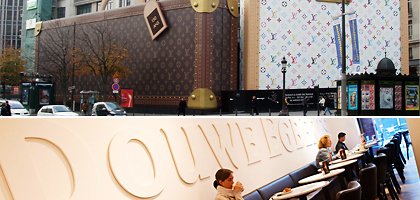 Brand exclusive
First and foremost, brand stores are an investment in brand experience. Take the "World of Coca-Cola" for example, which isn't just a store for buying all things Coca-Cola but also functions as a Coke loft, theatre and museum. In the M&M's store in New York, you can treat yourself with lots of M&M's that flow from giant tubes. You can even take an M&M's shower! The Nivea House in Berlin allows you to submerge yourself in Nivea's ultra fresh blue and white image. At the Douwe Egberts café they don't just serve any old coffee, but cups of 'cozy togetherness'. Visiting Heineken City? You'll probably walk out with a personalised Heineken six-pack. Lifestyle brand ELLE settled down in Ghent a few years ago to create every fashionista's Walhalla. But the true benchmark when it comes to brand stores is the Parisian Louis Vuitton flagship store, a real Champs Elysées showstopper.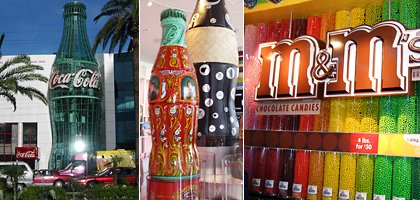 Stop & shop
We know from American research that no less than 4 out of 5 brand stores are losing money, which isn't necessarily a problem. It's important not to lose track of a brand store's stop and shop function. Profit is co-determined by indicators like brand exposure, consumer connections and switching behaviour. A brand shop operating at a loss can be 'profitable' because part of the classic above-the-line communication budget is turned into a strong investment in brand experience (i.e. the brand store).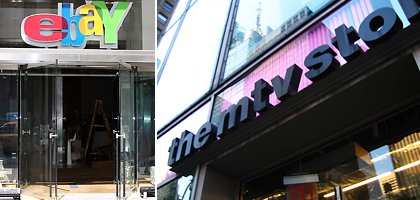 Pop-up shop
For brands that aren't looking to open up a permanent brand store, there's always the option of setting up a pop-up store. This is a temporary brand store that only exists for a couple of months, weeks or even days. Special store spaces can temporarily be rented out, allowing brands to showcase themselves during events. This is what Brandhome did for Belgian chocolate brand BbyB in 2012. You can take a virtual stroll through that project right here.